A new model for translation of mouse research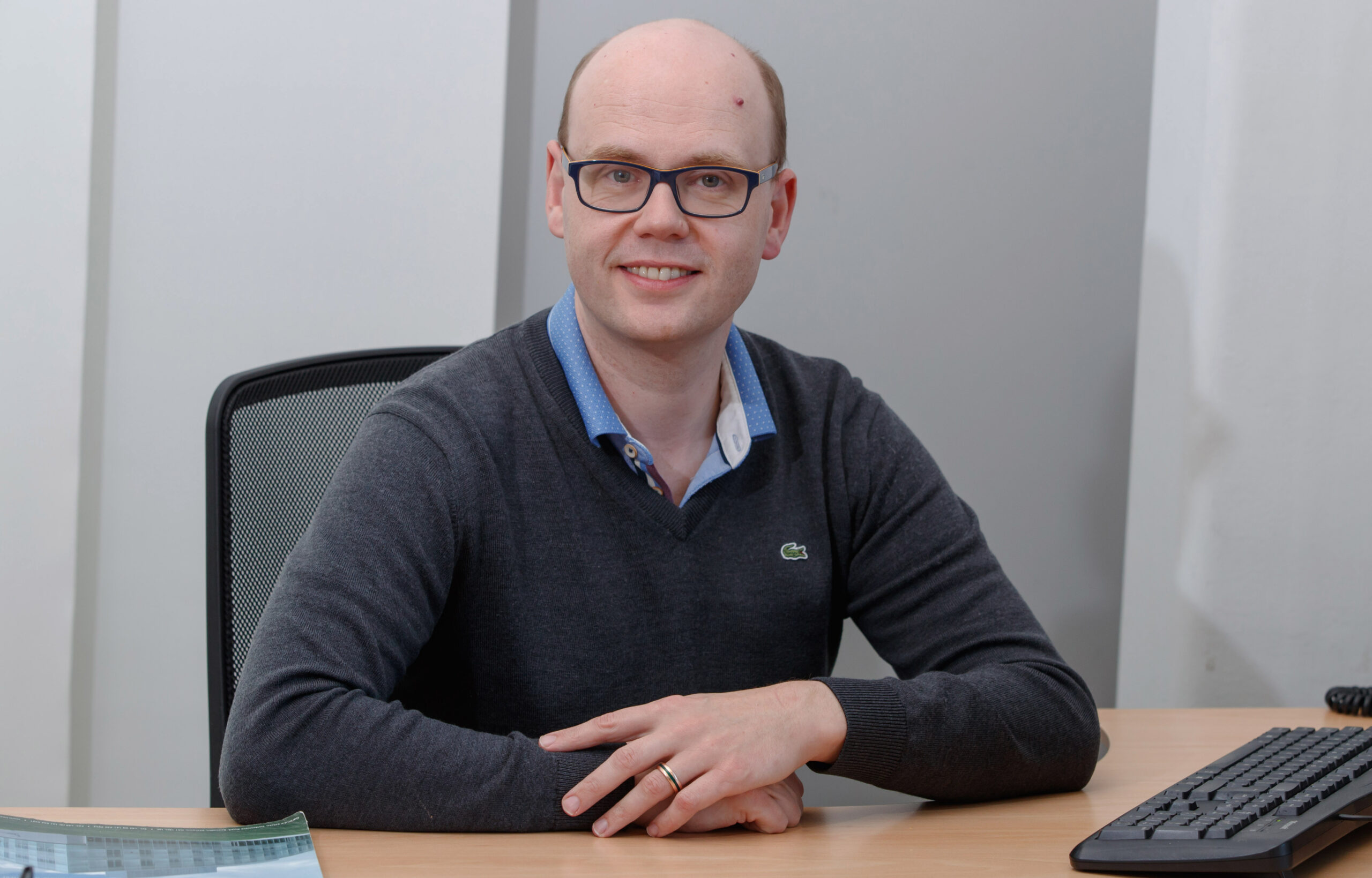 Owen Sansom, the Director of the Network, describes the objectives of the project and his vision for the future of medical research.
Over the last 20 years, the UK has become a leading force in the generation and use of complex mouse models in the precise investigation of human disease. Nevertheless, there remains a great challenge to improve how research in animals is translated to clinical benefits.
Key to this will be developing and expanding connections between basic scientists and clinicians to ensure that animal models accurately compare to human disease. This is the focus of the MRC National Mouse Genetics Network and, I believe, will make a huge impact on our ability to take advantage of recent advances in mouse genetics.
The National Mouse Genetics Network is a major new £22 million investment initially comprised of 7 challenge-led research clusters with members distributed across the UK. At its centre, the Mary Lyon Centre at MRC Harwell will act as a repository for, and provider of, genetically altered mice, as well as generating and sharing access to data, training, and specialist facilities and resources. Importantly, each cluster will integrate expertise in fundamental biology with clinical findings in order to better address pertinent and important research questions.
Having been involved in previous, smaller-scale, network initiatives, I know that this model can produce results, but I believe that it's a structure that will work better when done on a larger scale, as the scope for collaboration and the capacity of the system grow.
Cross-cluster synergy
Importantly, the Network won't just connect up a linear series of technicians, scientists, and clinicians with a shared disease interest. The clusters will be focused on distinctive, but complementary, research themes, with plans for cross-cluster and cross-disease interactions, while working on shared goals.
These shared objectives include areas that can broadly benefit animal research, such as the development or improvement of techniques used to thoroughly characterise mouse models of disease, methods used to generate new kinds of mouse models, opportunities for alternatives to animal usage, as well as specific points of common ground between diseases.
Scientists can often become focused on their particular cell-type or tissue of interest, but many diseases can be very wide-ranging in their effects, creating cross-overs between otherwise very different disorders. Through creation of a wider network of experts across many disease areas, we can ensure that our understanding is as deep and broad as possible.
Capacity creation
A large network not only creates more points of contact to allow these kinds of interactions, but also creates greater capacity for a central organising hub. Indeed, one of the core strengths of the National Mouse Genetics Network will be its central hub, the Mary Lyon Centre.
We are in an age of big data, in which single-cell sequencing and deep molecular phenotyping will support the disease positioning of our mouse models so that they are as relevant as possible to human disorders. As well as acting as the repository for the mouse models themselves, the Mary Lyon Centre, along with a data platform initiative within the Network, will build the infrastructure required for open sharing of these data so that scientists within and outside of the network can better work together to improve our understanding of disease.
Our impact will also be accelerated through the Mary Lyon Centre's training centre, Advance, as it helps to disseminate our new methods both within and outside of the Network.
A platform for access to mouse genetics
My vision is that the Network will create a broad platform to improve access to mouse genetics for those working in translational medicine. This is aimed beyond our starting membership, as I believe that the Network will create a structure that is better able to engage with industry on the development of new disease therapeutics and to initiate new collaborations across academia.
We were excited around the recent announcement of the first set of clusters joining the National Mouse Genetics Network and look forward to seeing how they will work together on a number of fantastic projects to develop the next generation of disease modelling in mice and to improve our ability to detect disease at the earliest stages of life. But I'm equally excited to see how others might join or interact with the network, either by working with our existing clusters or by suggesting new research challenges around which to build future clusters.