Modalities for Understanding, Recording and Integrating Data Across Early life
Aims
Childhood shapes the future adult life. From conception through adolescence and to early adulthood, key developmental milestones are influenced by a wide range of factors; some are inherited, while others stem from physical and/or social environmental elements. For neuropsychiatric disorders it is well established that early life is critical, as three quarters of mental health problems emerge before the age of 24. Yet major clinical and scientific challenges remain: to determine exactly when brain development is perturbed early in life, why it can manifest into such debilitating behavioural outcomes, and how modelling of the underlying pathological mechanisms can be harnessed therapeutically.
In this cluster we will address these important challenges by using mouse models to fully characterise these critical time windows.
First, we will establish new, integrated approaches for studying the early postnatal period. The key to this will be linking the emergence of changes in behaviour in early life with changes in brain development and connectivity, and with adult behaviour. We will then apply this novel holistic platform to the study of new translational genetic mouse models. We will be guided by the latest genomic discoveries made by our clinical partners. Our first aim is to identify early changes in brain and behaviour that are antecedent to adult abnormalities in these models. This will allow us to define novel, critical intervention points for neuropsychiatric disorders during early life. We will then test the clinical relevance of these early intervention points by rescuing our engineered mutations using genetic techniques and therapeutics. This will validate these intervention points and provide clinicians with the ability to improve clinical outcomes.
How we do it
MURIDAE aims to improve the translatability of mouse models for neuropsychiatric and neurodevelopmental disease by integrating multiple, longitudinal experimental measures of early-life in individual animals, while identifying time-critical interventions for therapeutic benefit.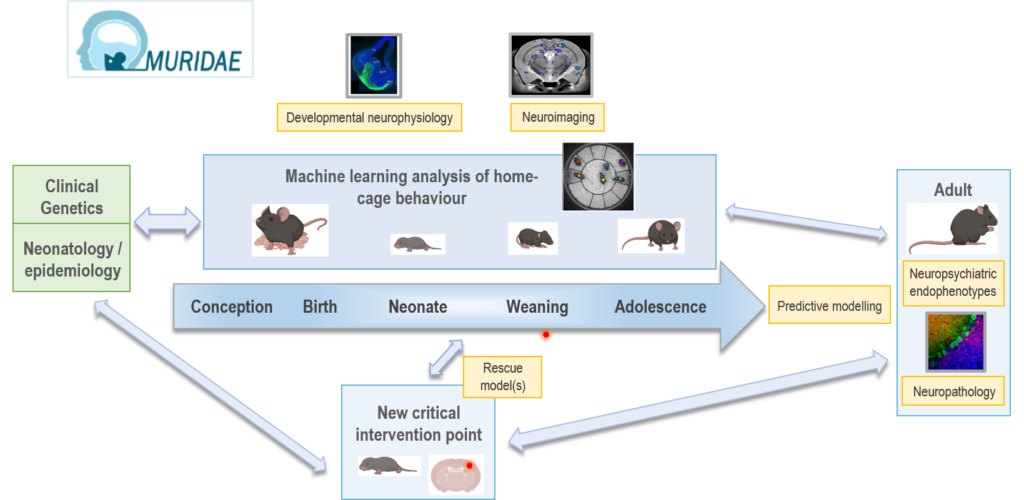 To address this challenge, we have an ambitious plan of work encompassing a number of experimental modalities that are required to effectively address this aim. Working closely with the Mary Lyon Centre (MLC) at MRC Harwell and other cluster partners, we will first establish a new, standardised platform of home-cage behavioural monitoring. We will integrate these data with brain structure and physiology measures in mouse early postnatal life, relevant to human neurodevelopmental trajectories. We will then apply our pipeline to multiple hypothesis-driven mouse genetic models of neuropsychiatric disease. As proof of principle, we will first use an existing model that has been previously characterised both as an adult and on a limited number of early-life measures. Guided by clinical partners, new MLC-created mouse models representing critical and tractable genetic targets will be developed and studied using our pipeline. Overall, we will improve translatability by exploiting the predictive power of our data to define clinically relevant prodromal biomarkers. This in turn will help in defining key developmental points for intervention and in identifying new therapeutic targets and their optimal developmental timing.
This systematic, standardised approach will facilitate a better understanding of the shared mechanisms leading to neuropsychiatric disorders. By linking with partners studying adult phenotypes in a diverse range of disorders, our platform will be applied across the Network to inform multiple model systems in which early-life events are crucial, yet under-studied in vivo.
Cluster Members
Member Organisations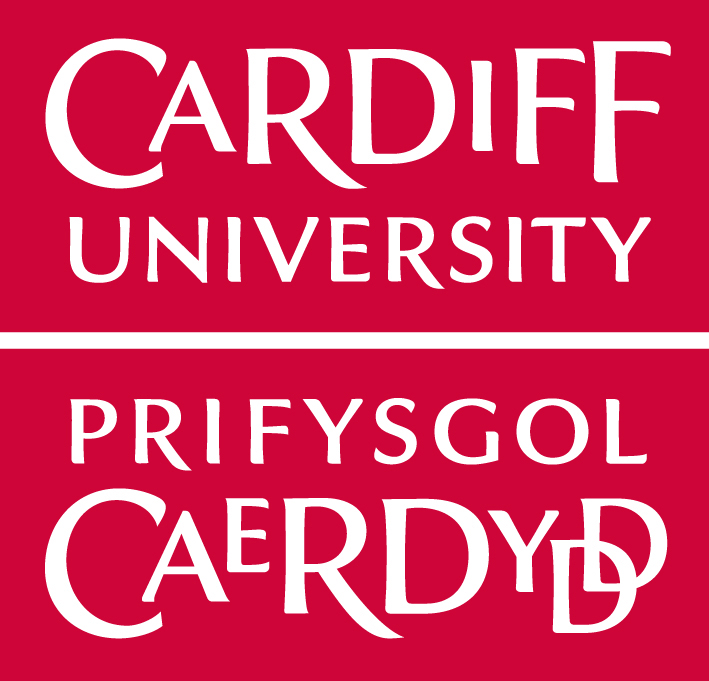 Cardiff University
University of Bristol

University of Leeds

Lancaster University

MRC Centre for Neurodevelopmental Disorders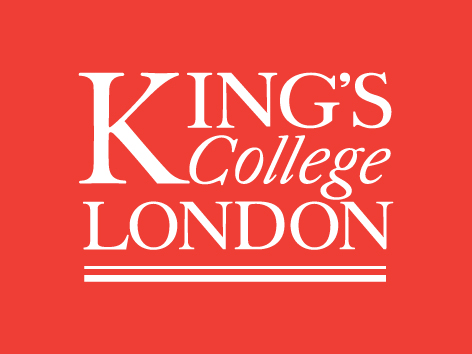 King's College London

University of Oxford
Nucleic Acid Therapy Accelerator